Welcome to TRIC Network!
We are a UK-wide collaborative group of ICM trainees and ICM-interested doctors, who aim to facilitate and conduct audit, QI and research projects
Follow us @TRICnetwork
---
We have commenced our first study – PIM-COVID study …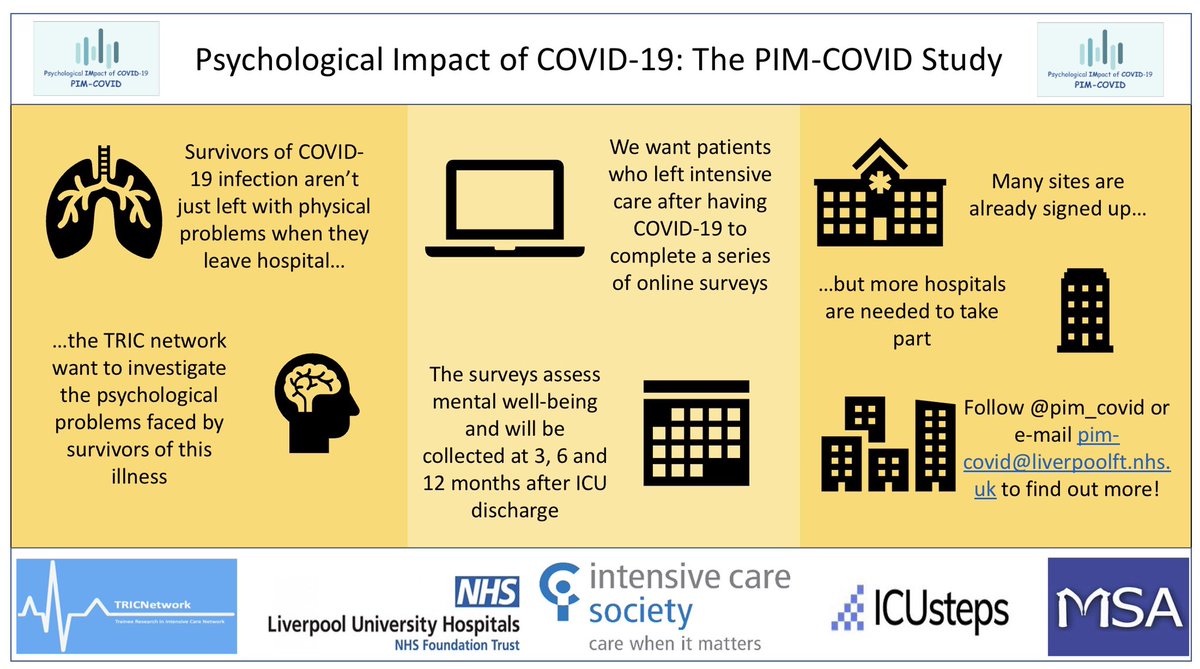 For more information find us on Twitter or contact the study team!
Study updates …
---
Alongside RAFT, TERN and PERUKI we helped to promote this survey, encouraging trainees in ICM, anaesthesia and emergency medicine to participate!
The CERA study evaluated physical and mental health outcomes of physicians providing emergency care in the ED, Intensive Care Unit and by anaesthetics.
The results are beginning to be released, and the first set were published in EMJ.
---
We are actively looking to recruit a network of UK-based doctors interested in ICM to lead studies and develop their research skills alongside us!
If you are interested, please complete the following details and we'll add you to our mailing list!
---
We want to hear from you!